This handsome bunch are the current trustees of the Old Rutlishians' Association (Charitable Incorporated Organisation). On 1 April 2020 Old Rutlishians' Association launched its charitable status having previously been an Unincorporated Organisation. They are elected by members and must stand down every 3 years at which time they can stand for re-election if they wish.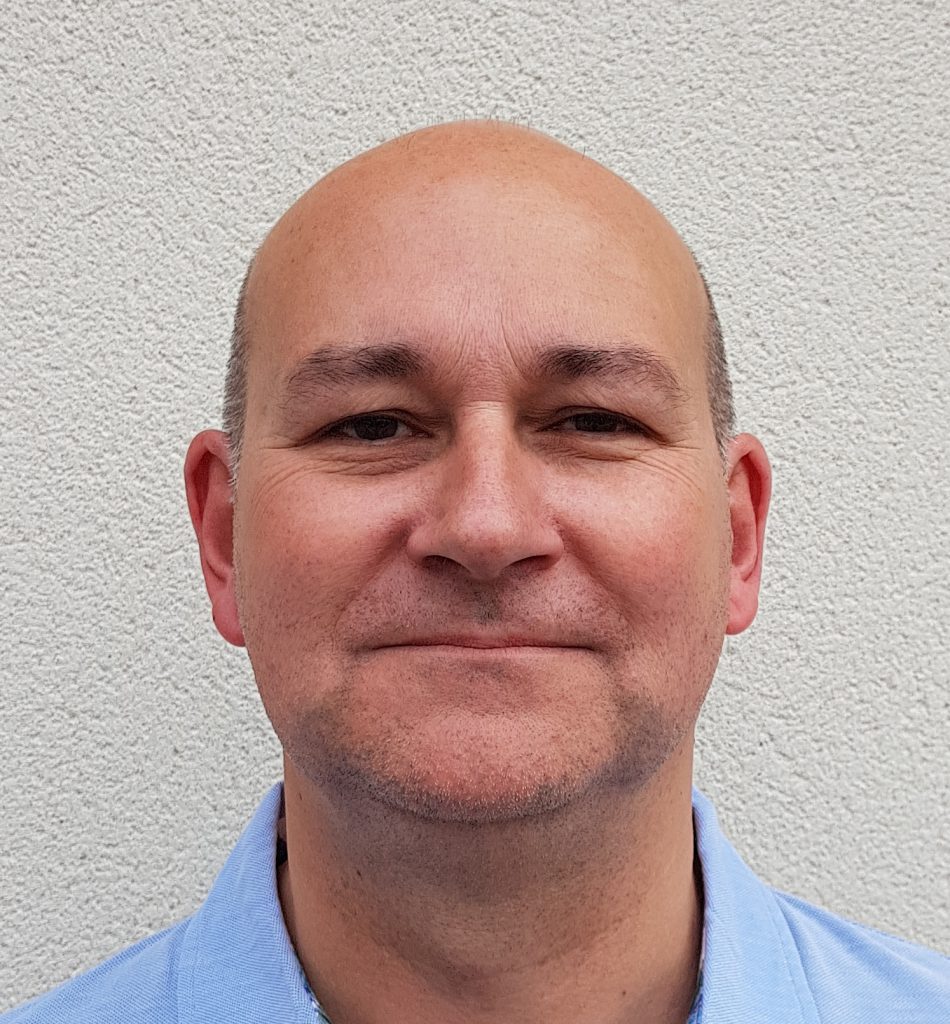 Kevin Wilde – Chairman of the Board of Trustees & Bar Manager
Sporting interests: Football & Cricket
I attended Rutlish School between the years of 1978 and 1983 as a very proud student in Vikings House, I attained the heady title of Deputy House Captain and was awarded House Colours. I became a life member of the ORA in 1985, and have supported the Club whilst living in the area over the past years to the present date.
I am a keen football supporter, and was very happy to have been chosen to play in the walking football friendly against AFC Wimbledon's teams in May. In 2017, I was co-opted to the executive committee and have served at this level until becoming Bar Manager in 2020 after the Club's move to charitable status, and subsequently taking over the mantle of Chair in 2021. I am a keen supporter of the ORA Bar and enjoy playing an active role in all aspects of propelling the Club to new sporting horizons after the tumultuous COVID time. We have endured. Outside of the Club, I am Managing Director of Mitcham Belle Coaches, and Vice Chair of the UK Coach Operators Association – dealing with the issues that have faced the coach industry over the past 15 months.
Tanya Cahill – ORA Trustee Board Treasurer
Sporting interest: Rugby & Cricket
I am a local resident of Merton Park with a strong passion for the Club. My son plays cricket for the Club whilst my daughter plays rugby. I am a qualified chartered accountant with over 20 years experience in financial reporting and control for a FTSE 100 company. Apart from my finance skills I also have experience in risk management, corporate governance, internal controls, project management and leadership.
I have been volunteering as a member of the finance committee and now look forward to supporting as a Trustee where I can use my skills to take the Club from strength to strength.
David Doerr
Sporting interests: Rugby & Cricket
I am the outgoing the Secretary of the ORA Trustee Board, but in the past I have also served as ORA Treasurer (1976-80); ORA Chairman (1981-85); and ORA President (1986). I have been a life member of ORA since 1964, and I was elected to the ORA Executive in 1965. I have been connected to Rutlish since 1956.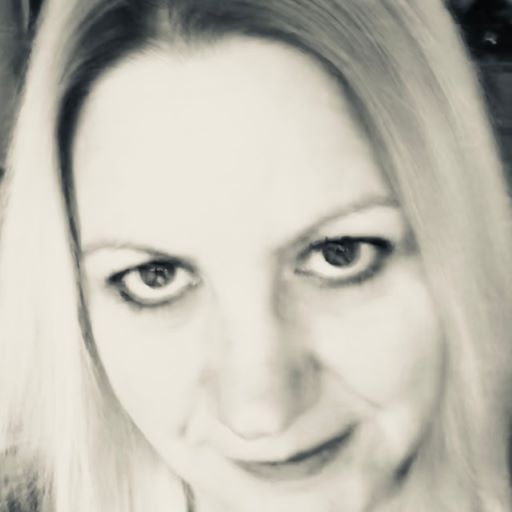 Lucy Trevelyan
Sporting interests: Cricket & Football
I have been a passionate supporter of the Old Ruts club (and living only a stone's throw away, a very regular social visitor) since my family moved into Merton Park 13 years ago. Both my sons play cricket for the club, with my youngest also a regular on the U12s Blues football team. I have made so many wonderful friends at our club and wish only to ensure that our unique community hub continues to go from strength to strength. I am both a lawyer and a qualified journalist and use these skills to offer occasional legal advice to the Trustee board (after 20 years operating in the legal world, if I don't know the answer, I know someone who will) and handling the Club's communications. I Co-chair the Club's Community Engagement Committee, which is currently developing a number of exciting ideas designed to bring the sport and lasting friendships to even more local children that our club offers. Since July 2021, I have also served as the Club's interim Membership Secretary and have been instrumental in setting up a Club-wide membership card scheme which was rolled out in Spring 2022.
Paul Cecil
Sporting interests: Rugby & Football
I have been associated with Old Ruts for just over 10 years and have three active sons playing seniors rugby and football. I am currently Senior Rugby Chair and have held a number of voluntary positions within the Rugby Section and have coached rugby from juniors up to seniors. I am an RFU qualified rugby coach as well as being an FA qualified football coach and prior to joining Old Ruts spent many years coaching junior football teams. I love most team sports! I joined the Old Ruts Trustee team in March 2021 and have spent 30+ years in finance and banking coupled with nearly 20 years in sports coaching and in sports club leadership roles, which I hope will bring some benefits to the team of trustees whom I now work with.
Simon Payne
Sporting interest: Rugby
I have been a passionate member of Old Ruts for over 20 years, both as a rugby player, coach and now a referee. As a Level 1 qualified Coach, I took a team through the age groups from U11 up to U17, before briefing helping with Senior Rugby. Simultaneously I started refereeing, initially with the Club and subsequently for the SW London Referee Society. I now co-ordinate the Club Referees & referee junior matches on most weekends during the season. Outside Ruts, I have been a business consultant for the past 25 years, largely leading large Business Change Programmes for my clients. I was elected as a Trustee in October last year, in an effort to lend my business experience to the running of the Club.
James "JMO" Oakes
Sporting interest: Rugby
I am the fixture secretary to the three adult male teams and also provide admin assistance to Paul Cecil head of senior rugby. I sort and order kit and first aid consumables, represent the club at local, county and RFU level, provide mentorship for players and am a first aider and a mental health first aider. I am also the first and last man at the bar, and am always happy to buy a round or seven!
Around the club, I suggested, designed and secured the outdoor cover for the club at zero cost to the club for an entire year. I then organized the second cover at vastly preferential rate from a third party, with (again) no fiscal gain to myself or my company, and provided tables, stools and lighting at no cost to the club. I brought in suitable access towers to change light bulbs with in the squash courts and hall at no cost to the club, and have assisted with other building projects, gutter replacement, trellis building, designed and assisted the installation of sound padding and acoustic curtains for the hall, painting, watering etc etc. In my career I have had the pleasure in working in the private entertainment world, all over the globe for the best part of 35 years. I have recently changed occupation and started a new chapter in my life as the MD of Palmbrokers, a "greens" company, supplying natural set dressing, plants, trees, ground cover etc for the film, tv, commercials, still shoots, and all sorts of events.
Sam El-Jouzi
Sporting interests: Cricket & Football
My current role is the framework director for the High Speed 2 engineering delivery partner contract. The role involves engagement with multiple stakeholders across national government, local authorities and the private sector. As the senior director of our London office, I had to manage staff welfare, and our building and facility management operations. With my engineering knowledge I am also capable of undertaking structural inspections and manage aspects of building control and planning regulations. I have been a member of the Old Ruts for many years, and am a Surrey Level 1 qualified football coach. I support with the coaching for both junior cricket and football.
I am a Governor at Rutlish School and sit on the premises committee. Importantly I am a regular user of the Old Ruts clubhouse, I am a local resident, and see the club at the heart of our Merton Park community, and the place where my son and other children can enjoy all sports on offer, and feel part of a place they will always want to come back to even after leaving the local schools.
Simon Hunt –
Sporting interests: Rugby, Football & Cricket
I am a passionate supporter of the club and have worked heavily over the last six years across both the rugby and cricket sections. I have three children who all play cricket and rugby for the club & very (very) occasionally steps onto the field myself. My core skill set is in project management but within that I have a wide array of experience across governance and controls, budgetary management, team building and leadership. I also offer strong support and guidance through my previous Treasurer role in the financial space as well as significant bar and hospitality experience. I also have a proven track record in fundraising and successful grant applications through my previous club. I believe my leadership qualities and ability to form strong teams of volunteers around me are well suited to a club like ours. I have plenty of energy and think that some fresh thinking will benefit the club moving forward to blend some of the great history with helping ensure a really sustainable future for the benefit of the community. I also feel that through my strong relationships across the cricket and rugby sections, I can assist in maintaining a healthy balance and respect across all aspects of the club.