This is the way to get over those post-Christmas blues!
SATURDAY 25th JANUARY 2020
COMEDY IS BACK AT OLD RUTS
After the success of the last comedy night with Phil Nichol, Old Ruts Rugby are hosting another event this coming January and this time we have two of the UK's top comedians joining us, once again compered by our very own Rob Hitchmough from Rugby's U11s. All Old Rutlishians are welcome to buy tickets.
Steve Gribbin is not only a comedy store regular but has probably performed there more than any other comedian!
Steve's original comedy songs combine razor sharp lyrics with tunes that put their foot in the door of your mind and refuse to leave. Firmly based in rock 'n' roll and refusing to pull no punches, these are not the 'oh so witty' ditties of penguin-suited plink plonk piano playing posh gobs. They are that rarity – comedy songs which are actually funny.
Andre Vincent's appearances have included a Saturday night show on Channel 4, nine sell-out runs at the Edinburgh Festival Fringe, numerous radio shows, the presenter of two award-nominated television programmes, regular appearances on daytime panel games and even an appearance as himself in the children's drama Byker Grove.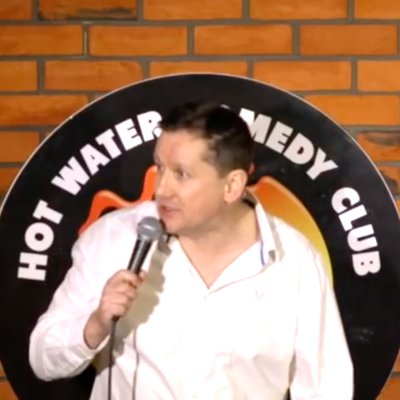 Compered by our very own Rob Hitchmough!
"…an infectious energy and a joy to watch – The Evening Standard"
"Very funny and imaginative – Time Out"