It'll be Summer soon folks!
SATURDAY 4th APRIL 2020
COMEDY NIGHT #3 AT OLD RUTS
So we thought as the last one was such a smash hit we'd do another Comedy Night this coming April and once again we have two well respected UK comedians joining us, compered by our very own Rob Hitchmough from Rugby's U11s. All Old Rutlishians' are welcome to buy tickets.
Help us to make the Comedy Nights even better and leave your feedback here
Ben Norris is a highly experienced and hugely well respected stand-up. He's been performing comedy since 1993 and is renowned for his incredibly relaxed stage persona and his innate ability to improvise as well as deliver sharply crafted material.
Ben's TV credits include: "Mock the week" (BBC 1), "The Comedy Store" (Paramount and Comedy Central), "Never mind the Buzzcocks" (BBC 2), "They think it's all over" (BBC 2). He has written and performed three solo shows at The Edinburgh Festival: 'Sitting room only' (1997), 'Mr Ambiguousness' (2013), and 'Benny on the loose' (2014)
Ben was Ed Byrne's tour support for his 2013 UK tour and appeared at the Apollo, Hammersmith.
Gavin Webster is an award-winning act and legendary, long standing, influential yet unpredictable comedian from the North East of England.
Winner of the The Comedian's Comedian Best UK Live Stand Up Award 2014.
Famed and respected by his peers for his uncompromising and unusual approach and distinctly original routines, he now boasts a large cult following around the country. Gavin has also supported some of the biggest household names on tour including Kevin Bridges & Alexi Sayle. He has also become a cult hero at the Edinburgh Fringe having performed an amazing ten solos shows over his career (see below).
Television credits include: The Comedy Store, The Standup Show, Never Mind The Buzzcocks, Does Doug Know, Take The Mike, The Regionnaires, The Eleven O Clock show, Comedy Blue and The World Stand Up Tour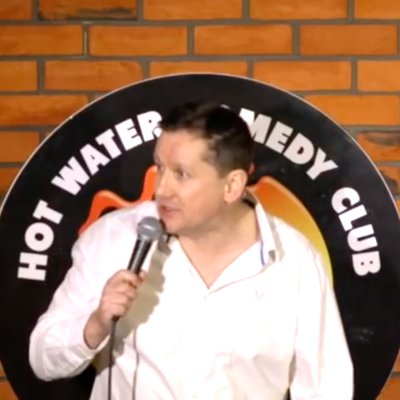 Compered by our very own Rob Hitchmough!
"…an infectious energy and a joy to watch – The Evening Standard"
"Very funny and imaginative – Time Out"